Eight days after leaving Damme, Jasper and I have arrived in Zurich. Recap:
On Sunday the 16th of July, I cycled with eight friends from Damme to Brussels  (also see Grand Départ). It turned out to be a joyful ride. The guys that chose to join for the first stage were more than ready for 130km of flat roads. David Van Ootheghem, a friend and radio host, also joined for about 30km. He interviewed me as we were cycling. 
We laughed and had fun along the way. During the ride, along the banks of the Scheldt river, I started to realise that this is what I'll be doing for the next year. For ten seconds chills of excitement ran down my spine, so happy it had finally begun! At sunset, we arrived in Brussels and went to bed after dinner (cycling can be exhausting, not always rock 'n roll).
The next morning Jasper – a cousin and long time cycling buddy of mine – and I continued further South. We met up with two ex-colleagues of mine – Kris and Dirk – who guided us through the Ardennes. Kris had prepared and itinerary that turned out to be very diverse. Wet cobblestones in the Brabant Wallon region in the early hours of the day turned into sunny hilltops along "la Meuse" in the afternoon. We cycled 160km thanks to Dirk and Kris who helped us uphill, and against the wind! At night, we invited ourselves at a camping site where a group of scouts from Londerzeel welcomed us.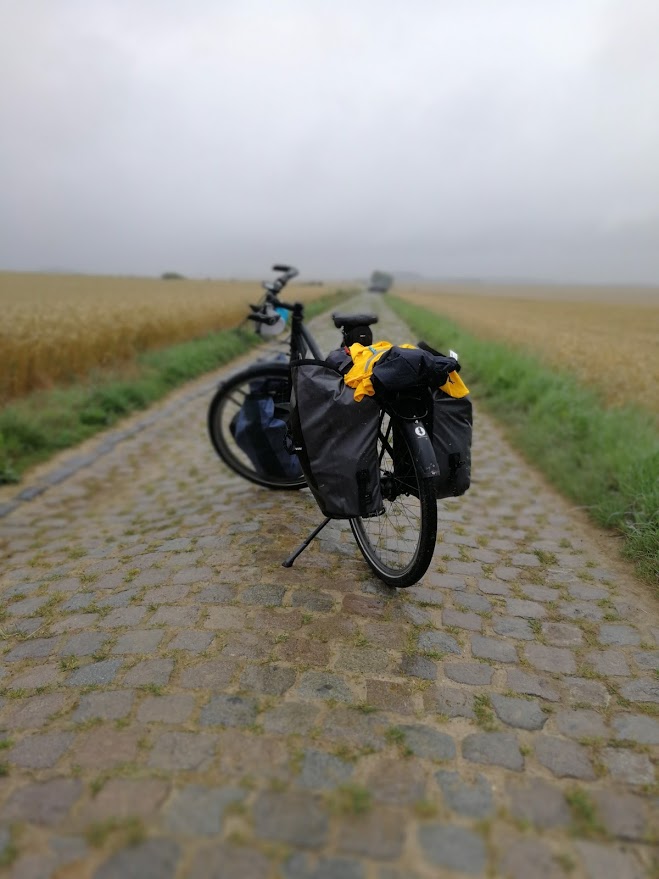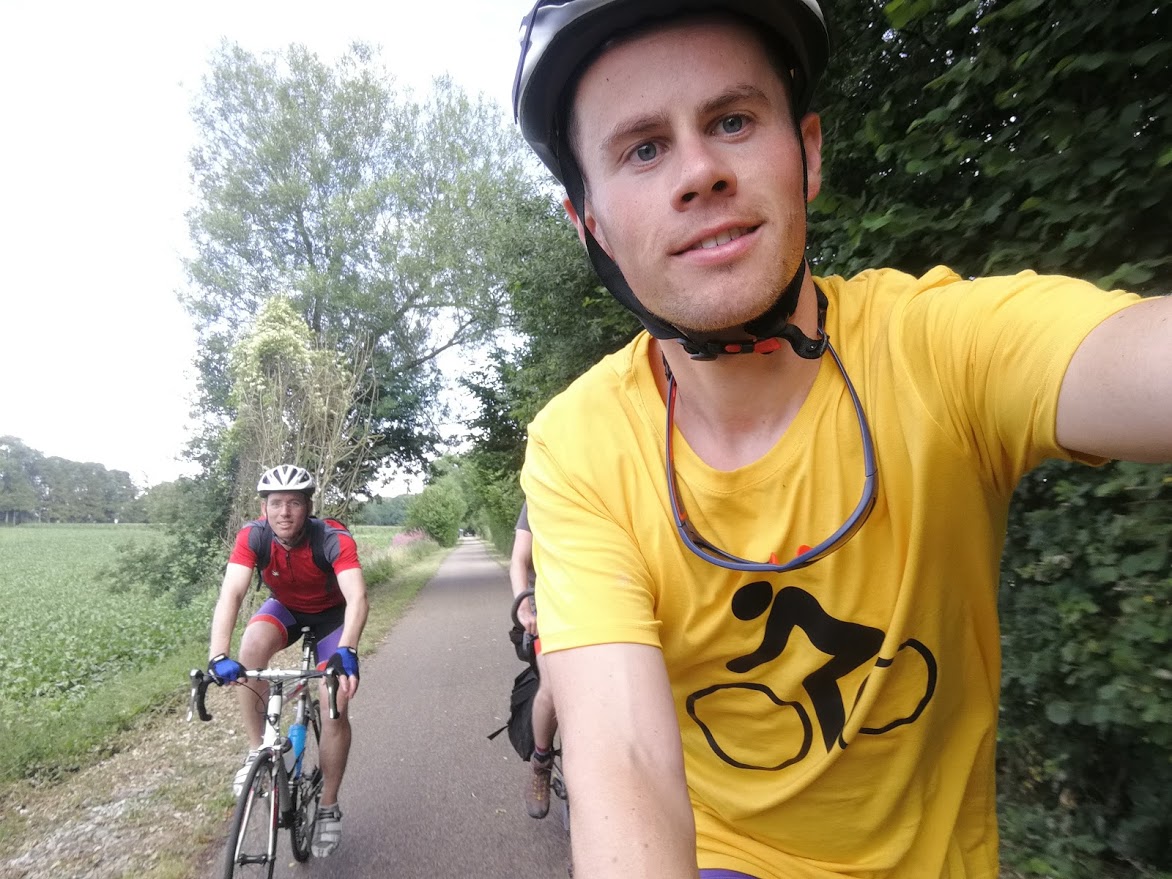 picture below. From left to right: Jasper Van Parys, Kris Krommen, me, Dirk Verhaeghe.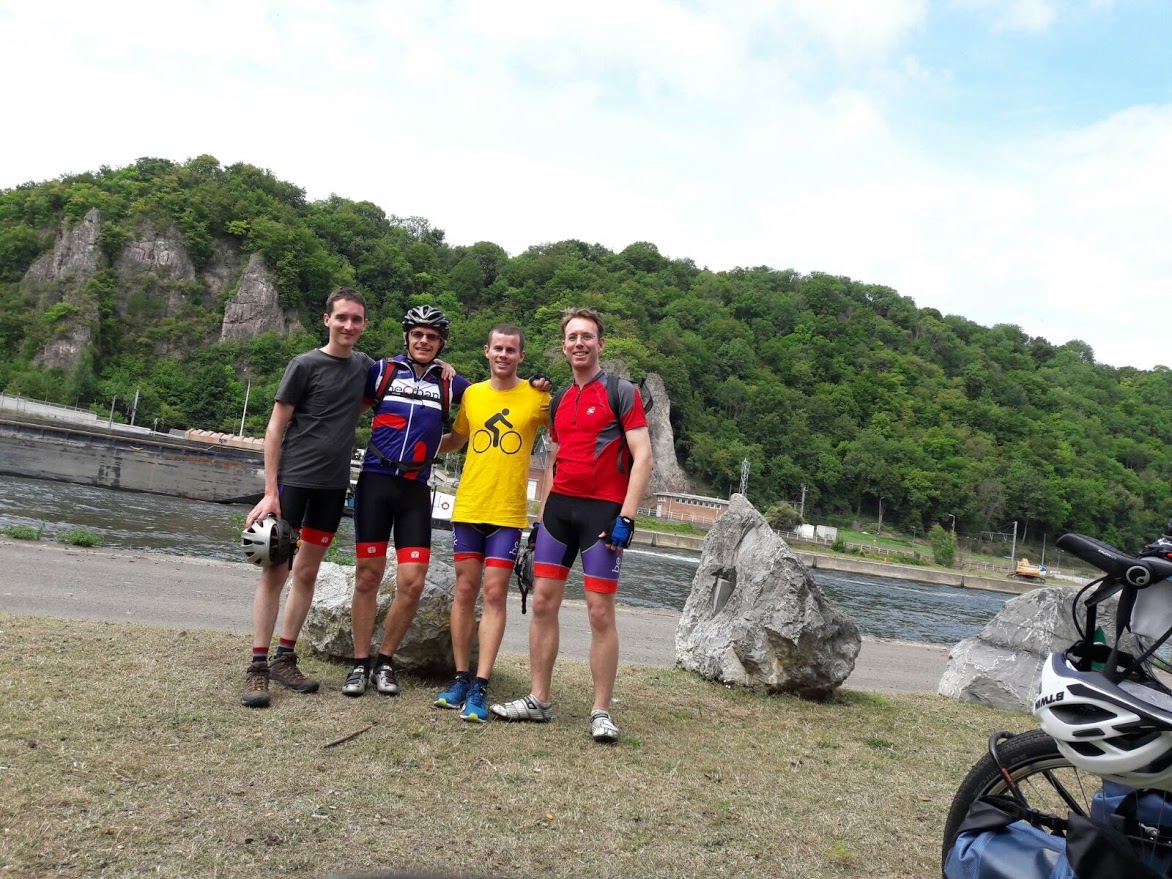 camping site + scrubbing fish in the Ourthe.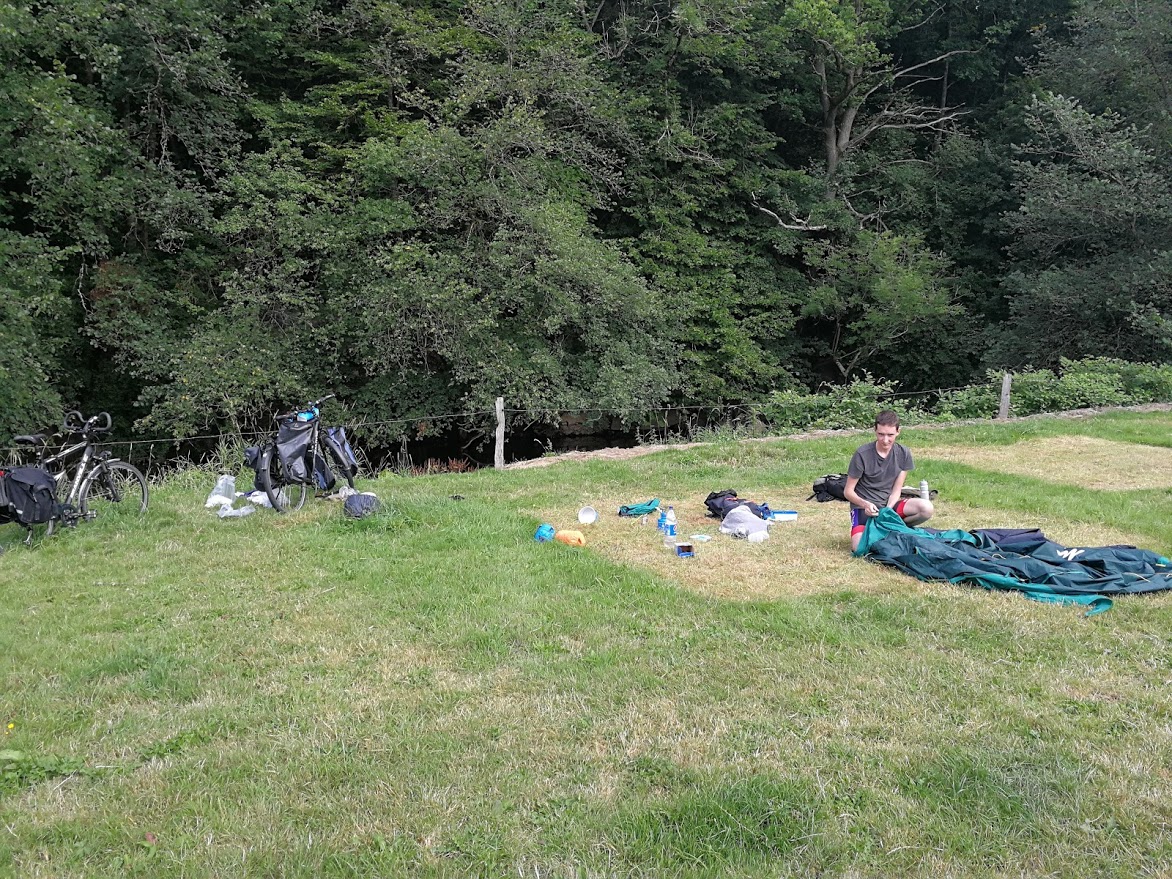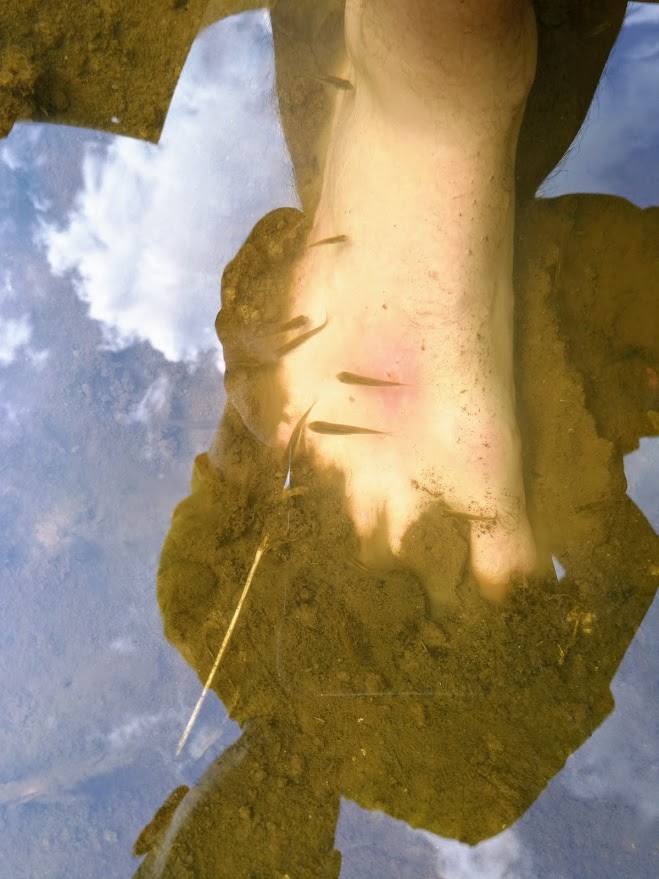 On the third day we woke up in our tent, at the scouts campsite close to St. Hubert. As we crawled out of the tent to make coffee, our legs felt quite sore. Even though we had tried to cycle slowly during the first two days, keeping up with men on carbon frames is not an easy task on a fully packed 50+ kg travel bike…
We decided to cycle towards Bastogne at a slow pace, and to stay the night at a friend's place across the border in Luxembourg. (Thanks PJ and Tessy for your hospitality!).
Also, "het nieuwsblad" called me to talk about my upcoming journey. I answered a few questions on the phone, and they published the following article the next morning:  nieuwsblad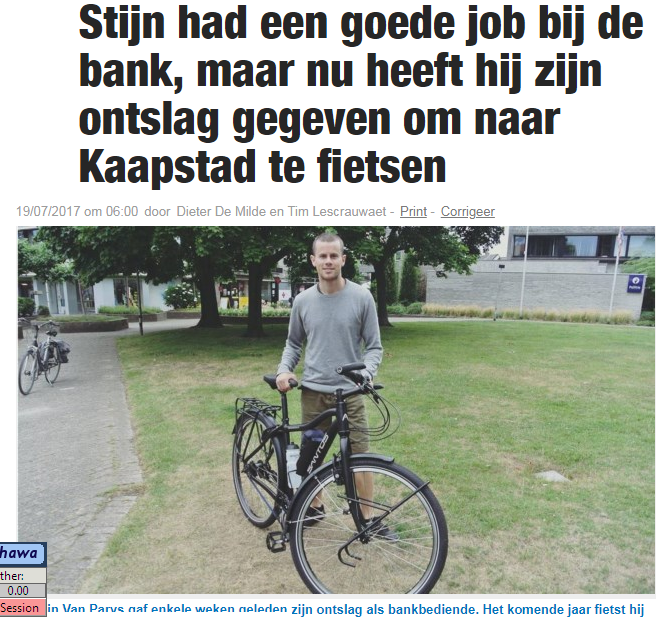 From Luxembourg onwards, Jasper and I cycled through the "Parc naturel régional de Lorraine" nature park. Beautiful green fields and nature, as well as forest roads, led us further South. The forest roads turned out to be a great test for our equipment. During this part I tried to find out how to distribute the baggage equally on the bike, and limit shocks as much as possible. I still have some thinking to do, but there's still plenty of time left before the Sahara desert…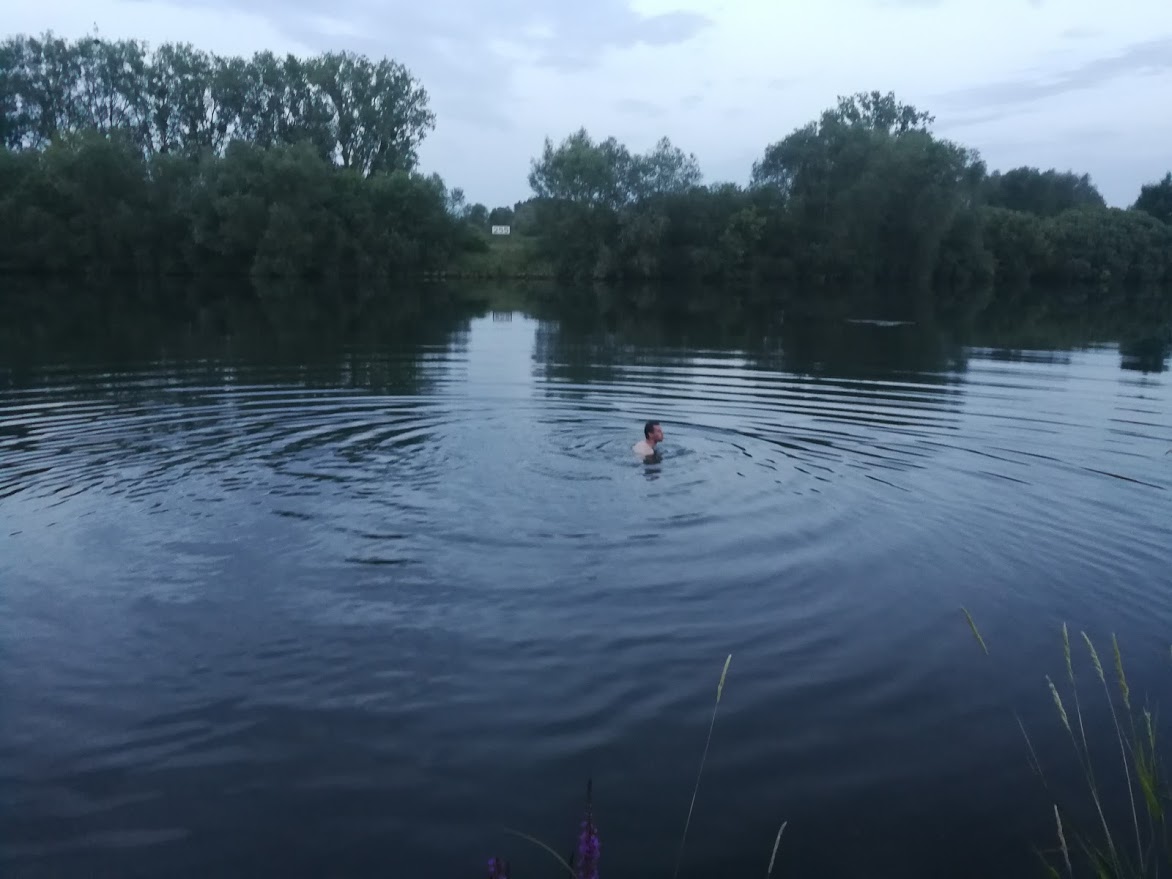 \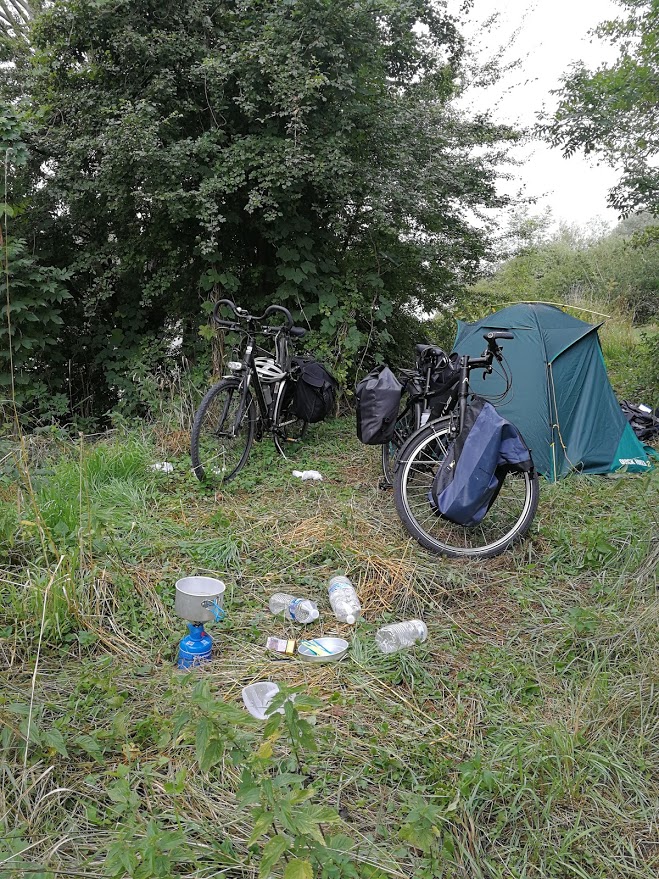 Parc naturel régional de Lorraine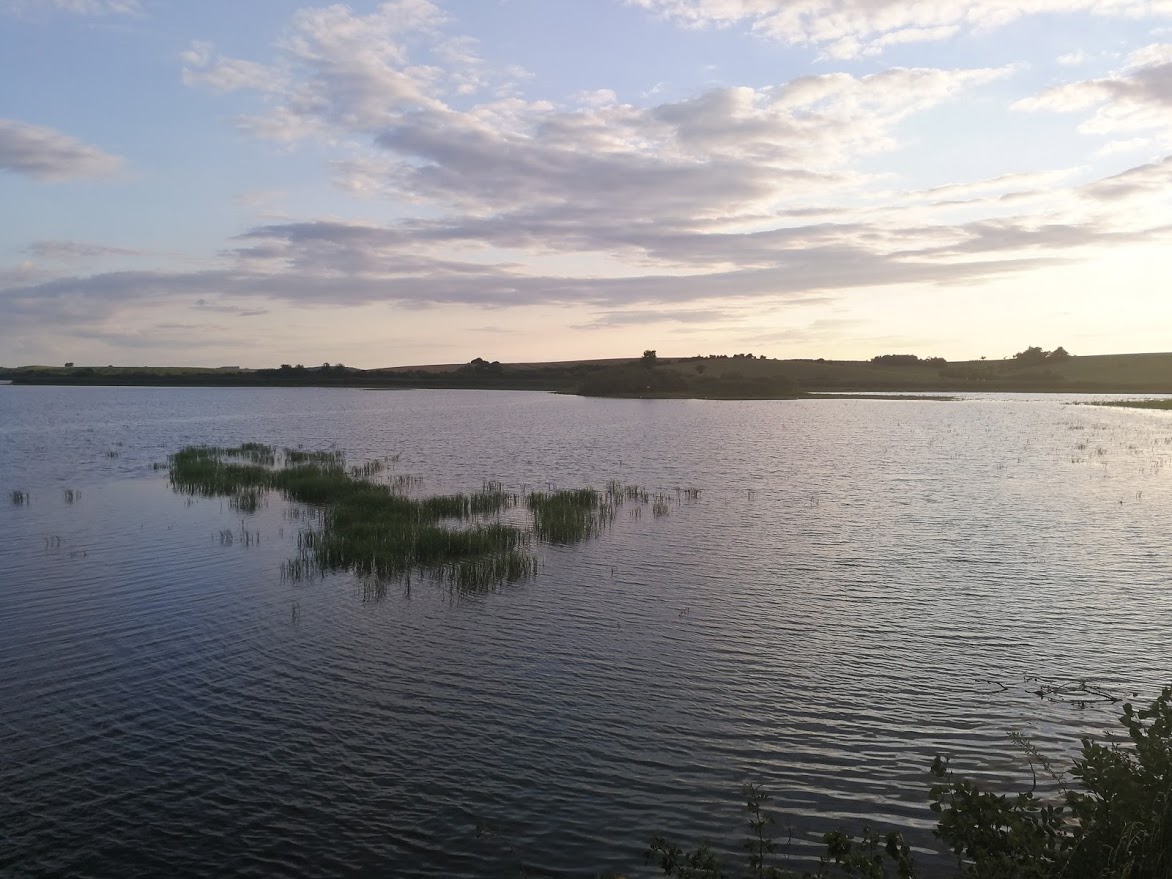 A couple nights of wild camping later, we followed the Marne-Rhin canal into Strasbourg on Friday July 21. We met Beatrice, Ewald, and their son Phillippe, who offered us a bed for two nights in Kehl, just across the border in Germany. Thanks a lot for your hospitality! Great to meet fellow Africa lovers :).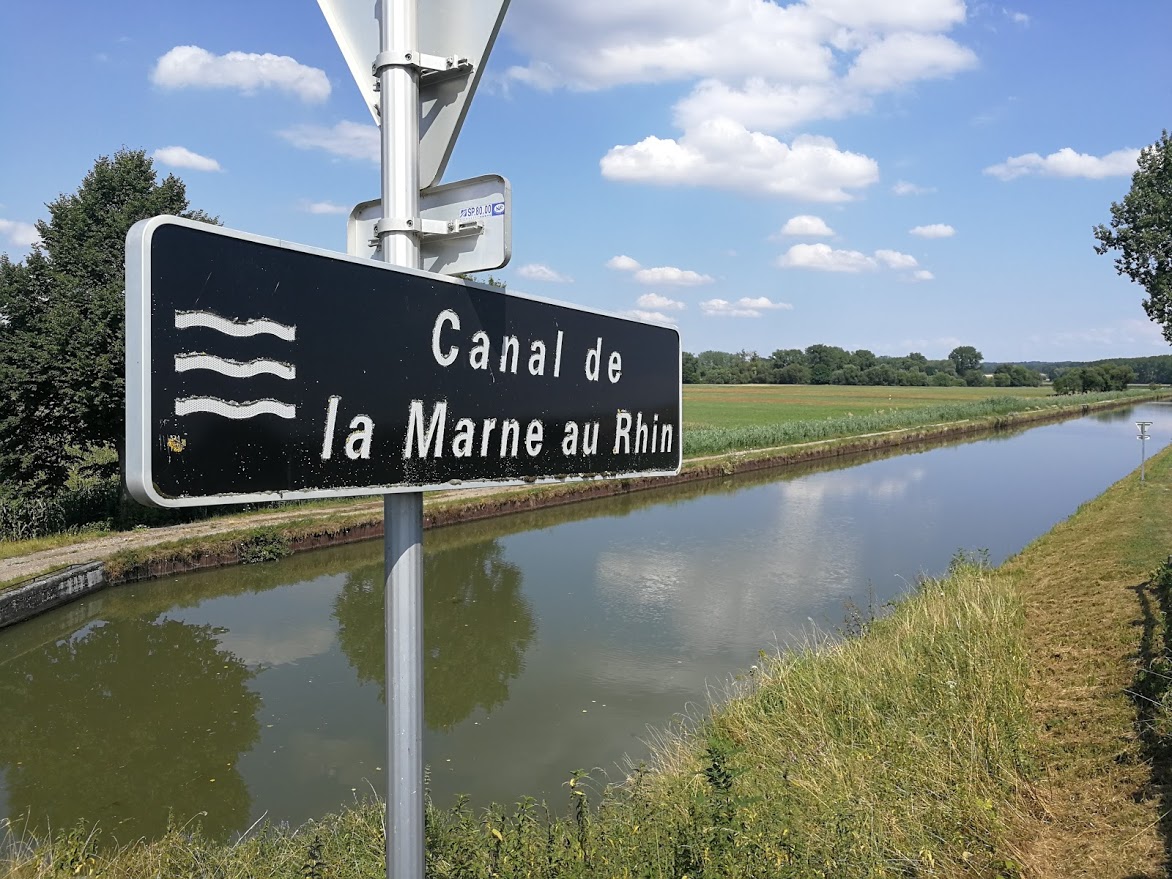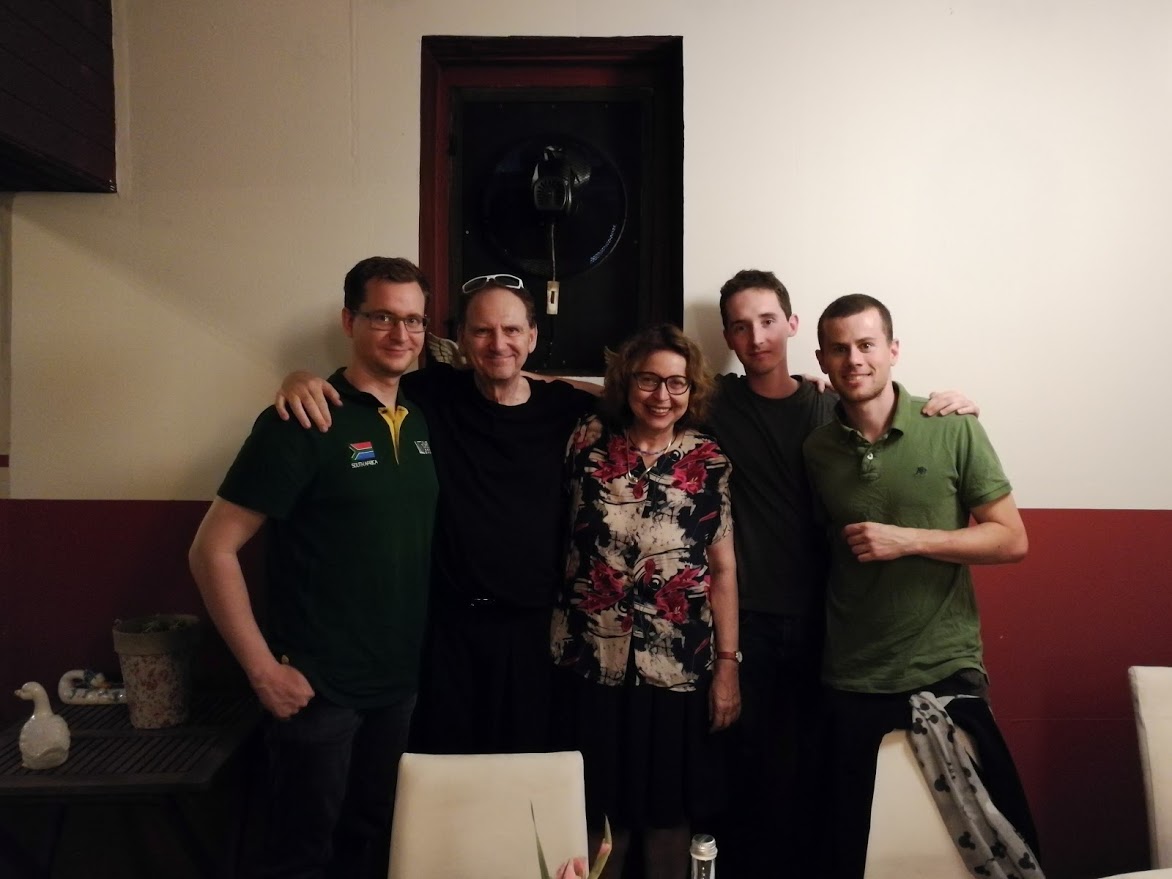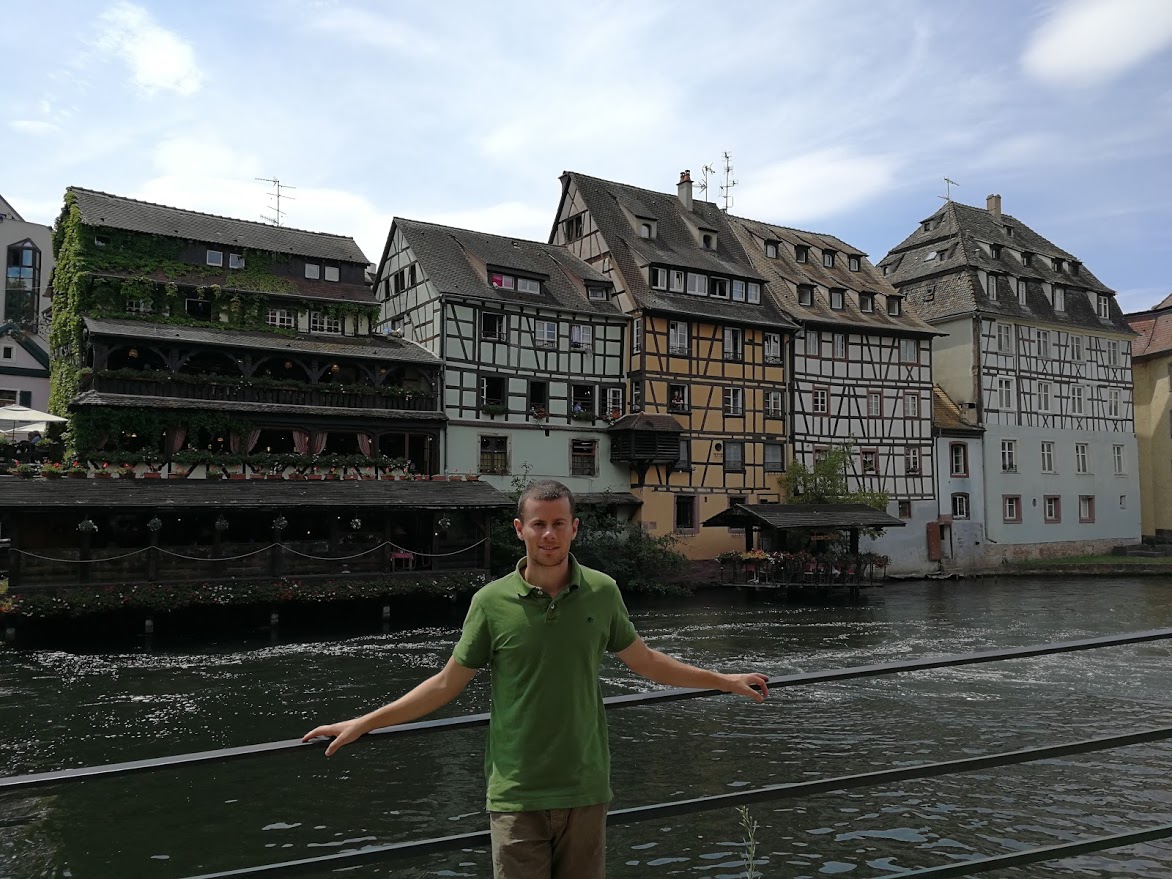 From Strasbourg, we cycled through the black forest to reach Switzerland. We knew in advance that this would be the most difficult stage before Zürich, because at some point we would have to get out of the Rhine valley and over the hills. From Strasbourg to the beginning of the climb, we entered the black forest on a bike path that follows the river Kinzig. 60km later, we started a 7km climb with a 1000m elevation difference. A climb that leads to a place called "Sankt Georgen im Schwarzwald".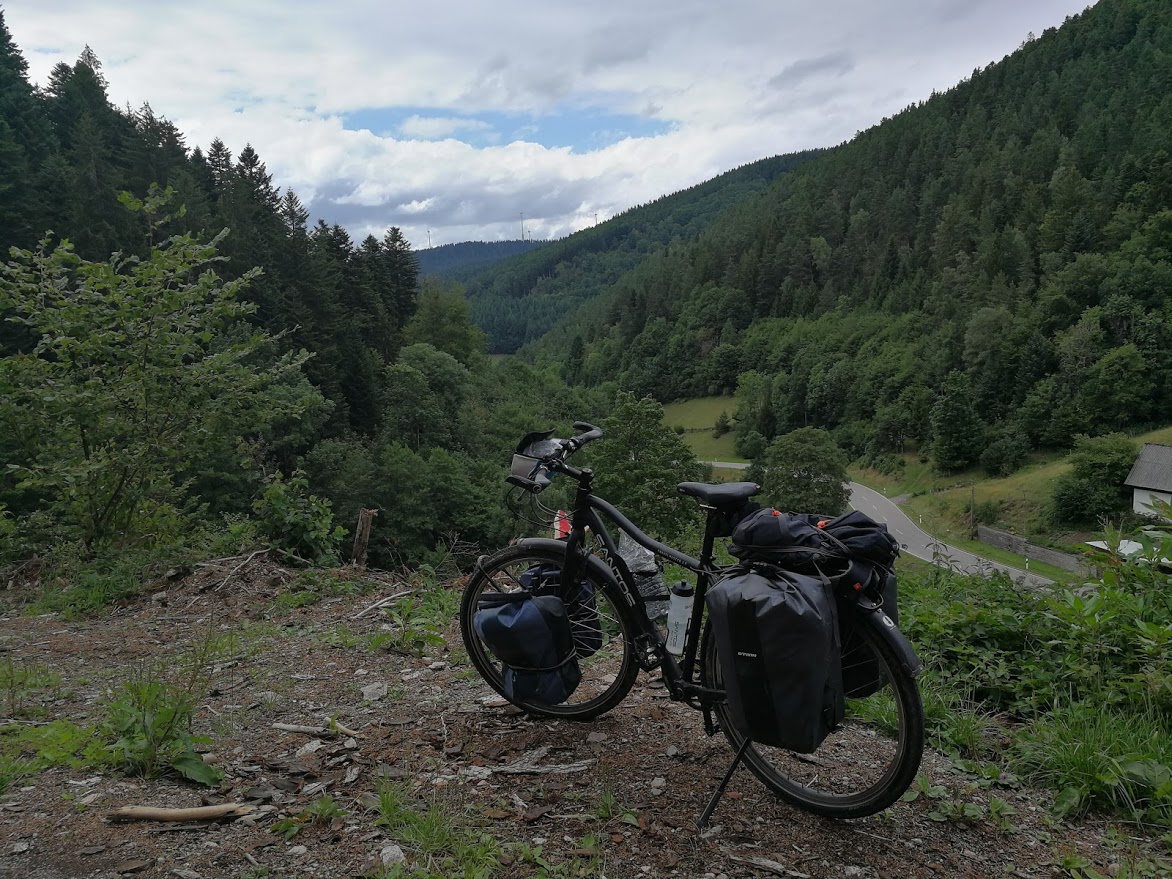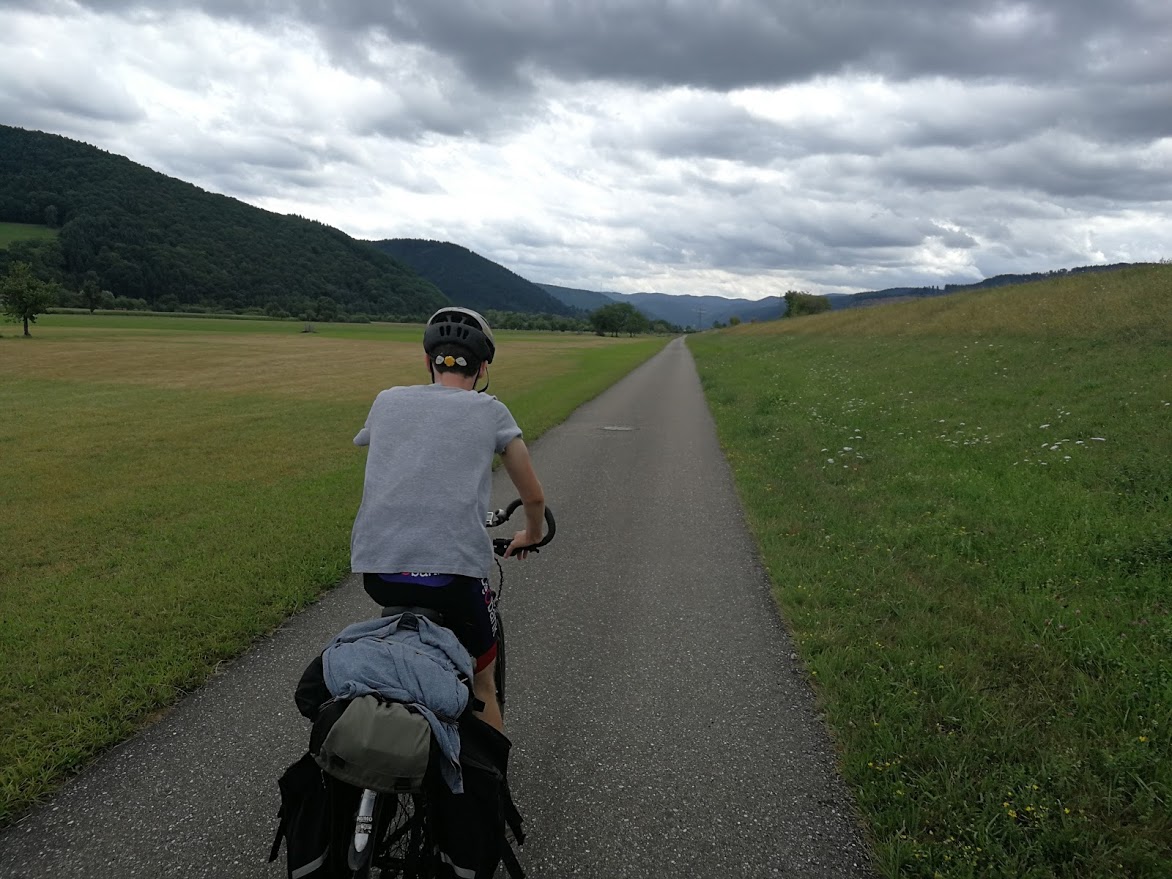 baguettes for lunch!!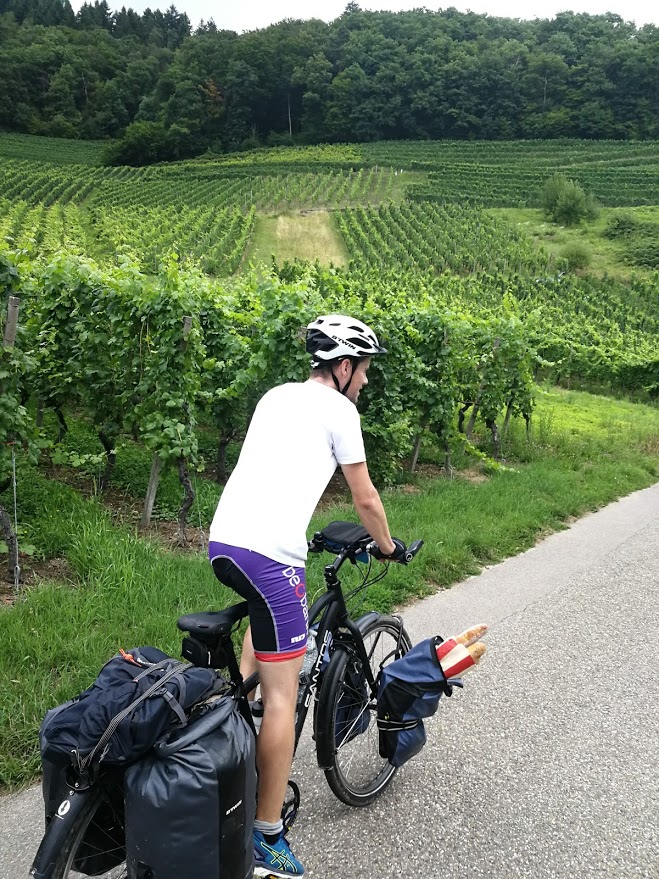 Finally, yesterday we rode into Zürich after a second day in the Black Forest. The weather was very bad so I did not take any pictures. I did get one picture of this guy, who jumped in front of us: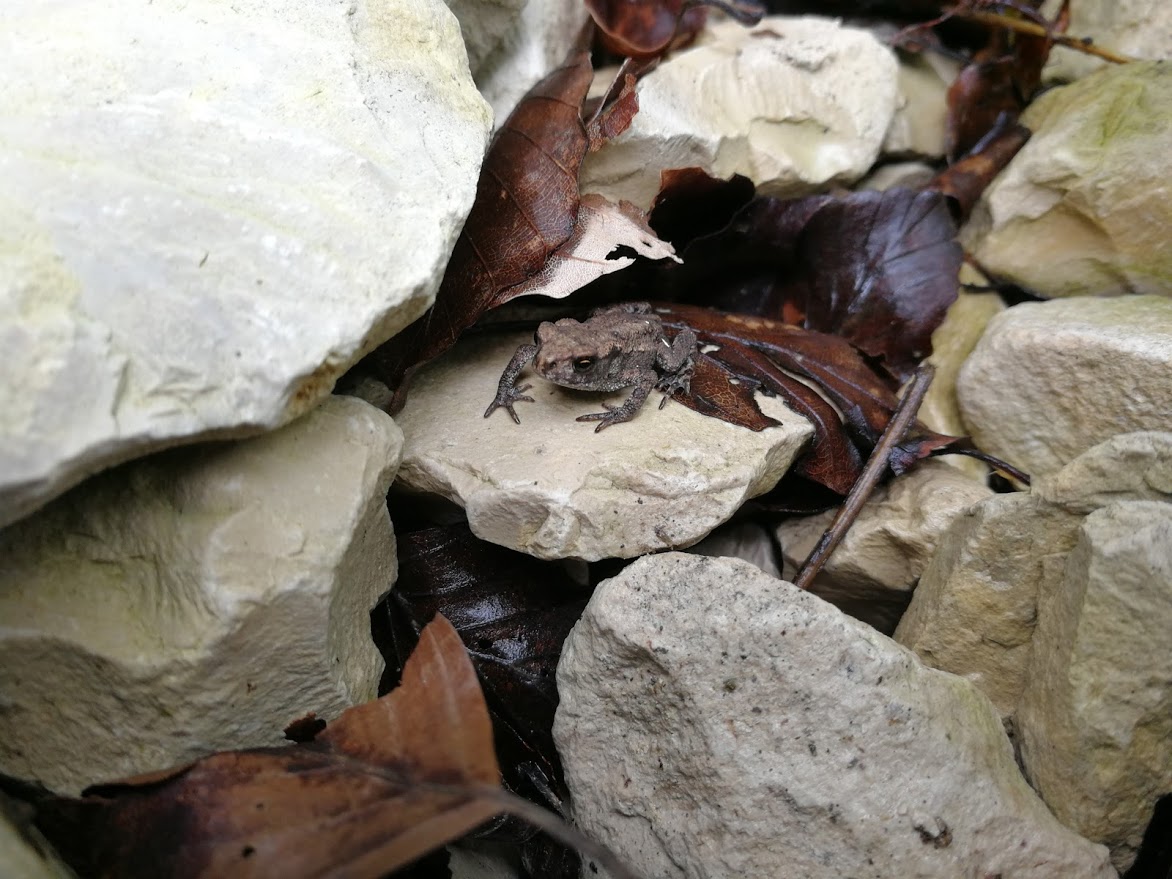 We arrived in Zurich yesterday evening, soaking wet and cold after eights hours in the rain. Luckily Pietro – a friend from university – has been so kind to let us stay at his place, and also made us some pasta to warm up :).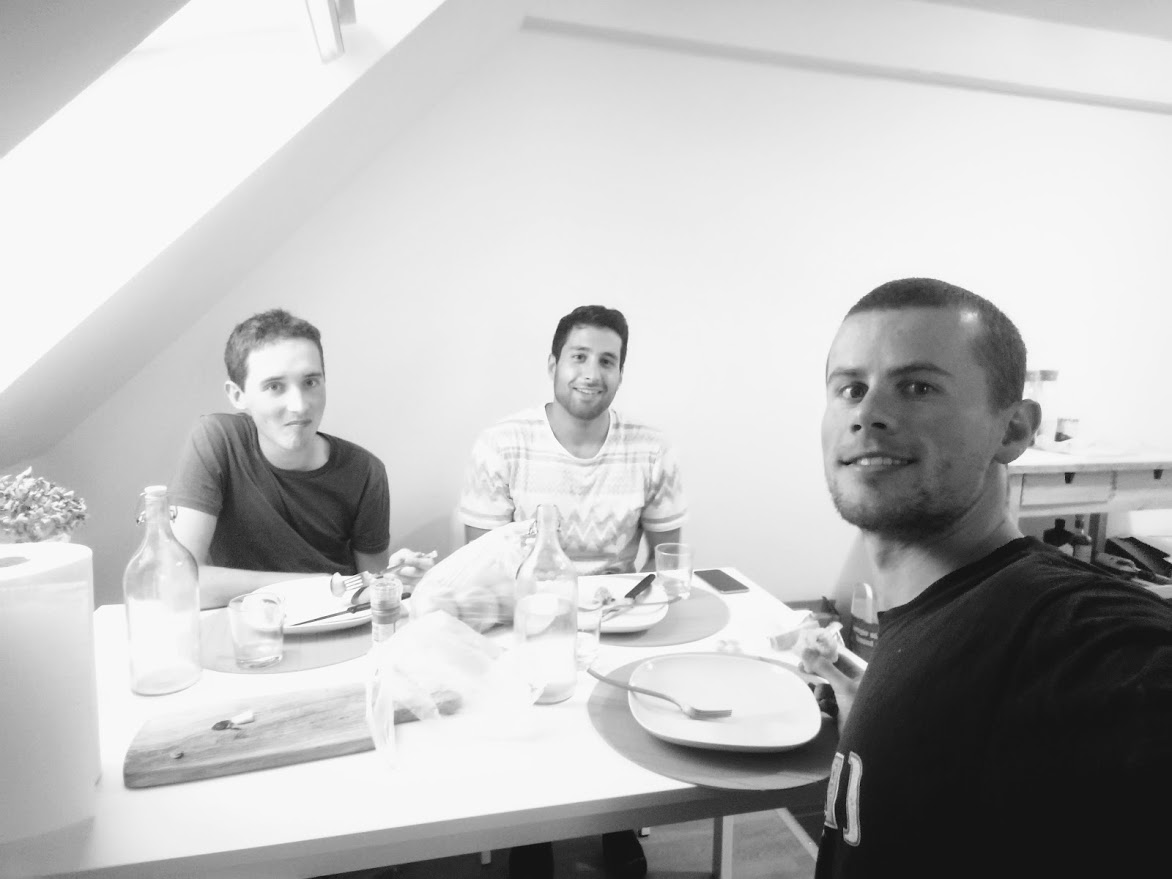 Jasper and I will stay in Zürich to attend my brother's wedding on Saturday. On Sunday I will continue towards Geneva, where I'll meet the Swiss based team of WoMena on the 3rd of August. Really excited to continue cycling! But first, some family time & rest!