So then I arrived in Kampala!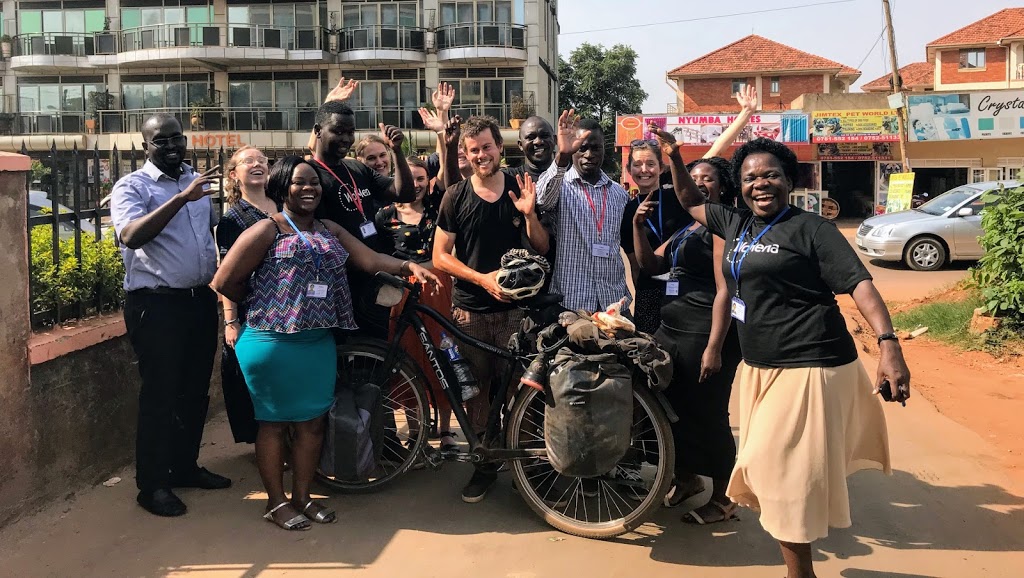 Arriving in Kampala was quite a thrill! The entire WoMena waited outside the office to welcome me. After six and a half months of solo-cycling, and 11.773km, I enjoyed being in the center of attention. I was very excited to finally meet the men and women behind the great work! 
WOW! What a special day for the WoMena office today, greeting Stijn Van Parys who has finally arrived in Kampala after 7 months on the road, all the way from Belgium! We are extremely honored by your support for women and girls in Uganda, and for your dedication to WoMena ❤️Read more about Stijn's journey: https://www.roadtocapetown.be/ #RoadtoCapeTown #MenstruationMatters

Posted by WoMena on Mittwoch, 31. Januar 2018
About a year ago, when I was preparing the journey, I said "if I arrive in Kampala in one piece, things should go well up until Cape Town". I can't believe I got this far already! Of course, I still have 4+ months of cycling to do…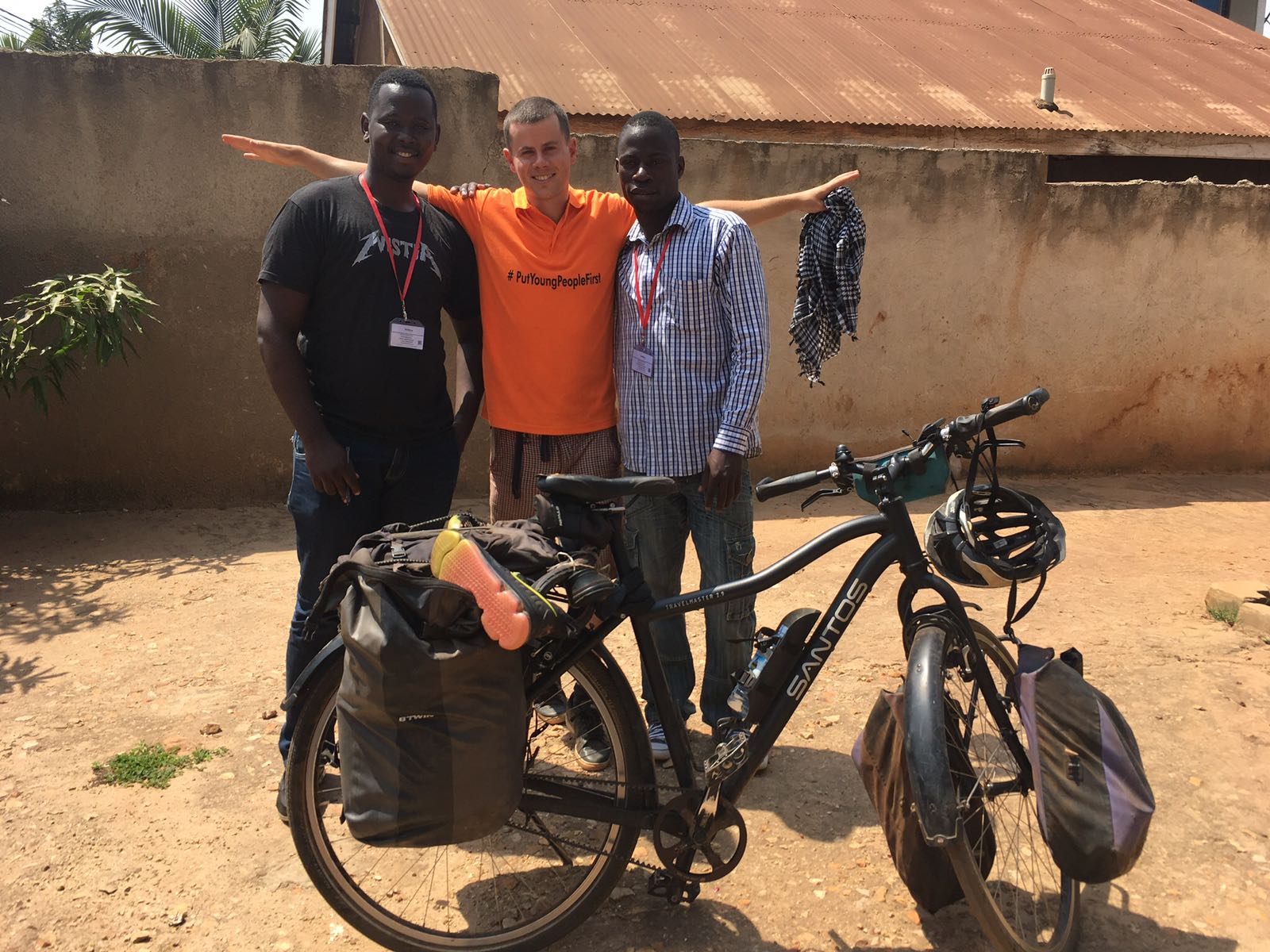 I hung out at the WoMena office and joined for lunch and meetings over the next couple of days. There's a lot of organisation and coordination behind WoMena's field work.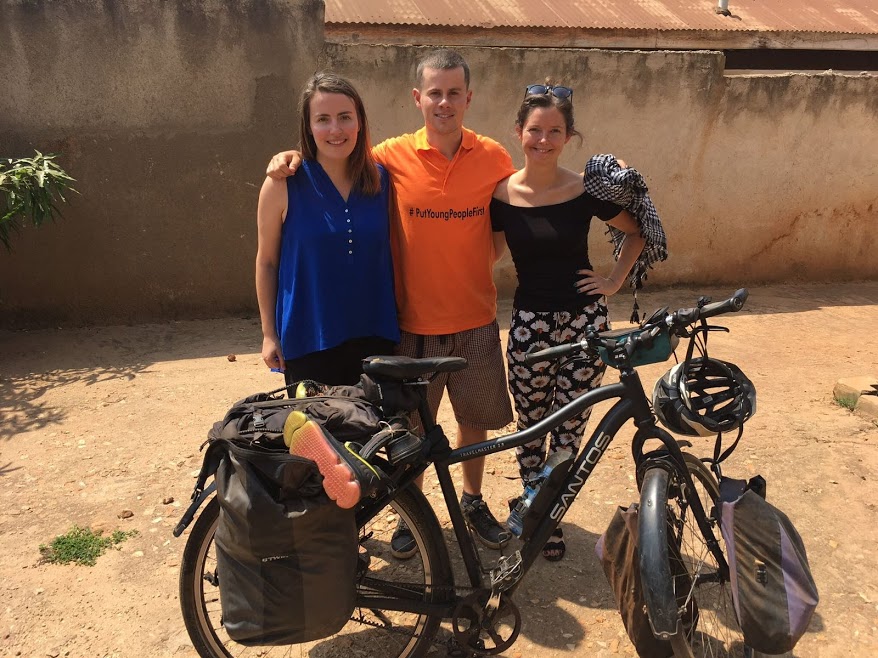 During my stay I got to know the WoMena team a lot better. I had seen most of their names in my mailbox, or elsewhere, and it was exciting to finally talk to them in real life.
I attended two training sessions on menstrual health by Shamirah, a WoMena trainer. Although I like to think that I'm a seasoned WoMena ambassador, I learned a lot of new things! Most notably about the different techniques to insert a menstrual cup. (for those interested, youtube has some great instructional videos).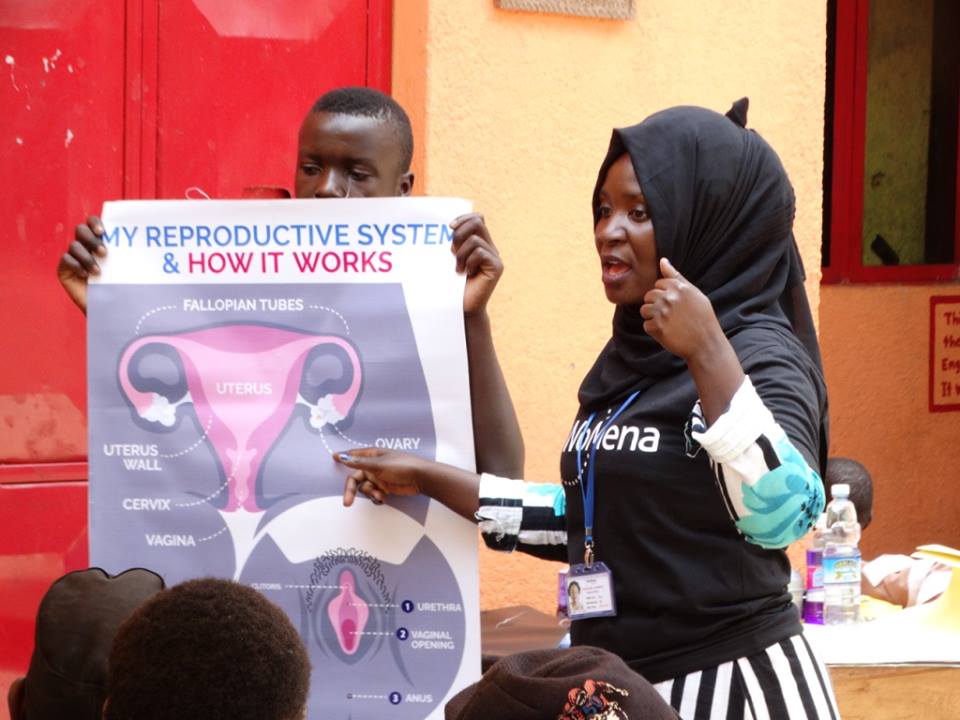 After Shamirah's training session, Louise, Diana, and I took our newly acquired knowledge to the streets. We went up to random men and asked their general impression on menstrual health. Louise filmed everything, so you will get to see this soon!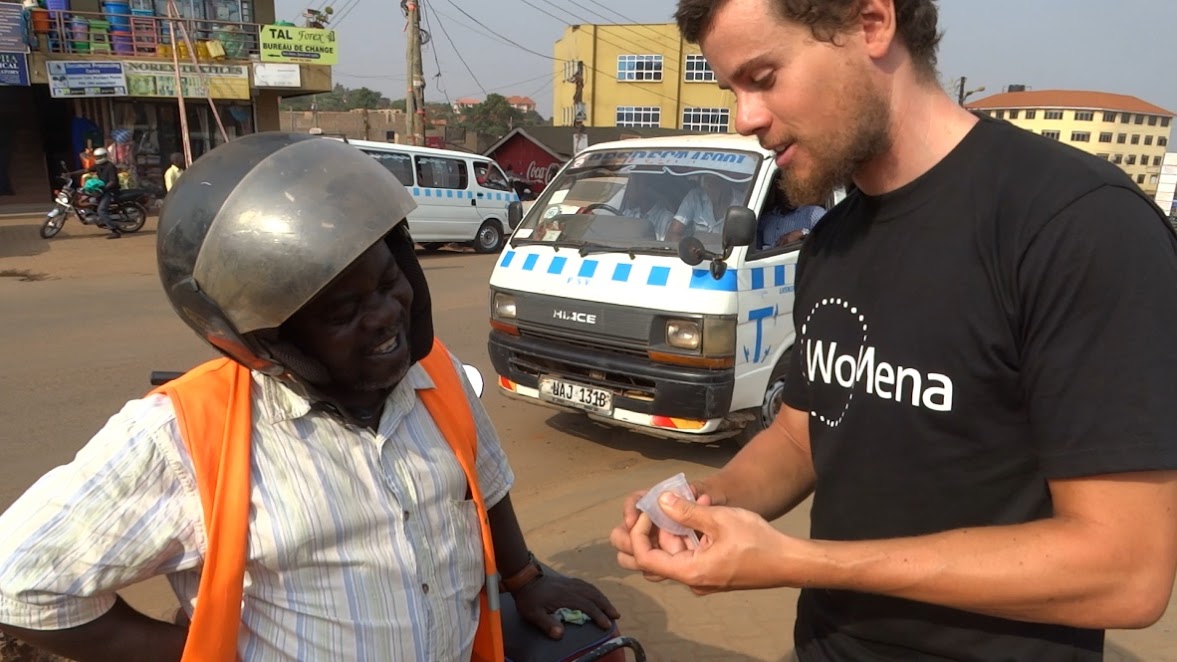 The most memorable experience in Kampala was a visit to M-Lisada orphanage. The men and women of WoMena have been working with the orphanage for a couple of years, so the M-Lisada team were happy to welcome us for a 'cycling' visit. Shamirah educated the kids, boys and girls, about the reproductive system and everything related to menstruation. After that we were in for a performance by the kids.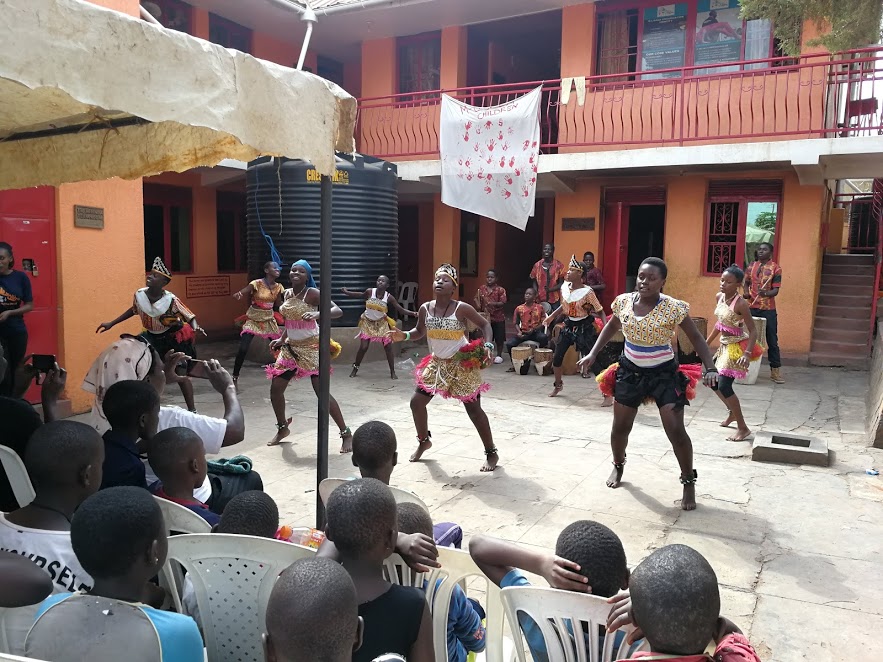 M-Lisada is an orphanage with a unique approach. According to their mission statement they "strive to restore children's dignity and self-confidence through the teaching of life skills, music, and the arts". We were welcomed by an amazing performance.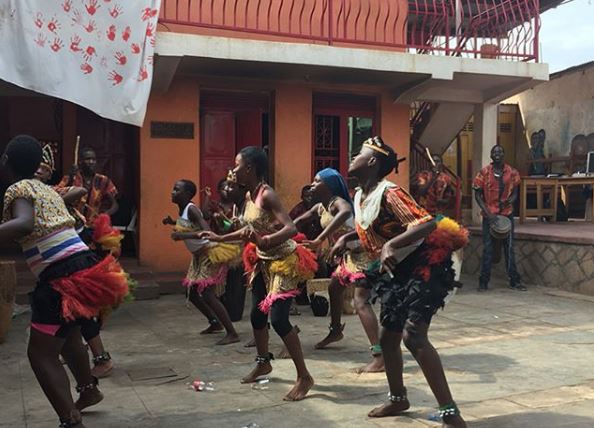 The kids at M-Lisada impressed me a lot. They are very confident during their performances, and there's a great vibe in general. I saw that some of the older kids look after the younger ones.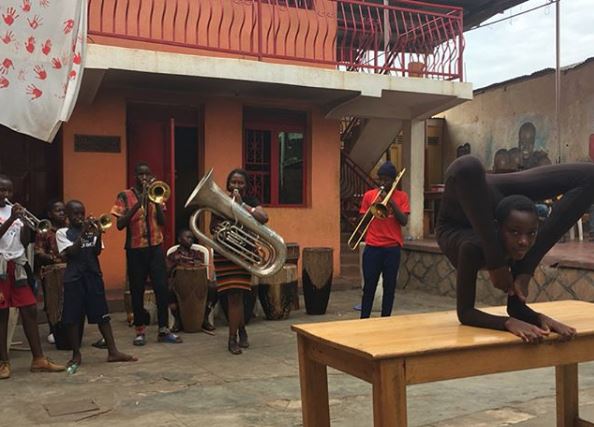 Following the kids' performance, we went out for a short bike ride. Ultimate cycling Uganda, a local bike store, had provided bicycles for the children, and I bragged about my journey. Most of the kids, especially the older ones, knew how to ride very well.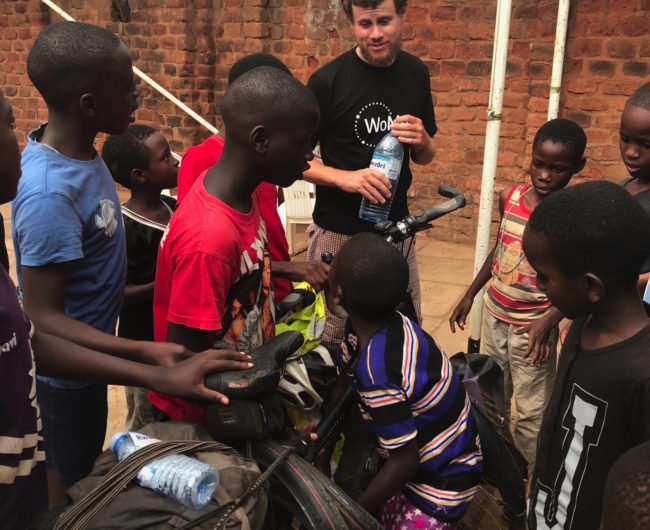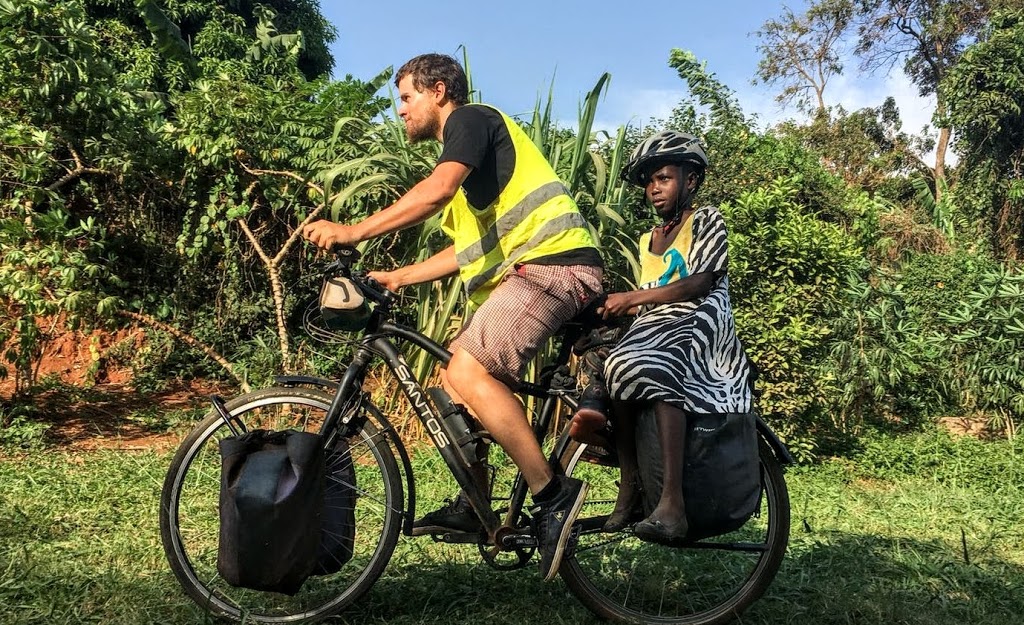 Before leaving Kampala, I did a radio interview with RS Elvis, a seasoned Ugandan radio host. Elvis has a colorful personality and we had a great conversation on radio one! The interview lasted a lot longer than planned. But that's a good sign right?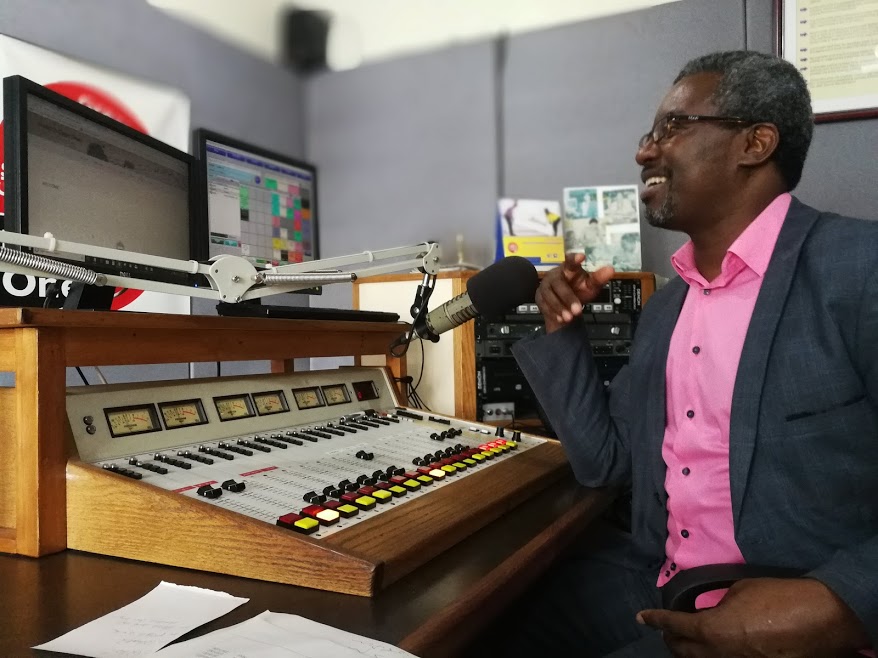 you can listen to the interview here:
Interview with Ugandan radio legend RS Elvis on radioonefm90. Cycling, WoMena, and more!Thanks guys!

Posted by Road to Cape Town on Dienstag, 6. Februar 2018
After crying for three hours I said goodbye to my friends at WoMena, and I'm now on my way to Rwanda!
After 6 days with WoMena in Kampala, Stijn is now continuing his journey towards Cape Town, South Africa! ??‍♂️ Stijn, we wish you all the best and a safe journey ahead! ??Road to Cape Town#menstruationmatters #maleinvolvement

Posted by WoMena on Dienstag, 6. Februar 2018